Lockdown unlocks new A-T research initiative
Not quite everything about the Coronavirus lockdown is completely negative. One result of the lockdown has been that many researchers around the world have been sent home from their laboratories. This means that they have more time on their hands to think and talk about broader issues.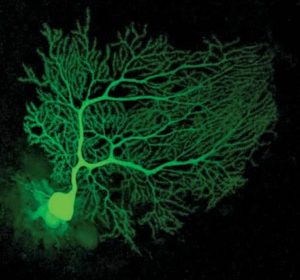 Taking advantage of this, the AT Society in partnership with the A-T Children's Project has invited leading researchers from within and beyond the AT research world to join small discussion groups to focus on a number of key issues. The groups are meeting by video. The aim of the discussions is to assess the current state of knowledge and plan where we need to focus our research efforts in future and how we can best collaborate to make progress.
The three groups are discussing the following subjects:
"The mechanisms underlying the neurodegeneration in A-T". It's one of the big unanswered questions in AT why some cells in the brain die in the absence of ATM but not others. If and if we could only understand it would help us develop treatments.
Developing vectors for gene therapy in AT – the ATM gene is so big that current gene-therapy vectors (the mechanism for carrying the corrected gene) don't have enough capacity. It is important that we overcome this hurdle to enable gene-therapy approaches to treating AT.
Establishing induced A-T Purkinje cells and cerebellar organoids – the first ATM-deficient Purkinje cells have been produced in the lab, see below, but this is cutting-edge science and much needs to be done to maximise the potential of such cells to help understand and develop treatments for AT.
These are three of the key issues in AT research today. We also hope that the discussions may identify potential research projects for the major investment the AT Society is about to make in research funding.
Meeting on neurodegeneration
On 23rd April we had the first of these "virtual" meetings focusing on the mechanisms underlying the neurodegeneration in A-T.  We assembled an international team of 8 leading researchers from the USA, UK and Europe.  The discussion was very fruitful and participants were very positive about it.
As this was an in-depth discussion between scientists, it is not easy to give a simple summary of what was discussed. However, for those interested in the science, here are some of the key points:
As many may know, mice lacking ATM do not show the progressive ataxia which affects people with AT. Recent studies have identified a mouse model, deficient in ATM and with a mutation in another protein that interacts with ATM, that does show progressive ataxia similar to that in people.
Using this mouse model, researchers have found an abnormal event which arises during early postnatal cerebellar development. That is at a time after birth when rapid cell proliferation takes place to generate cerebellar neurons. Moreover, this abnormality is similar to something observed in cultured cell lines that undergo replication.
This suggests that it may be a major event an early stage of postnatal brain development that leads to the progressive ataxia, rather than what is happening at a later stage when the neuronal cells have ceased dividing.
This hypothesis paves the way for more focused studies on how ATM dysfunction causes ataxia.
Nonetheless, it was recognised that ATM is likely to have additional roles during stages subsequent to cerebellar development and these possibilities were also discussed.
The potential significance of this for follow-up studies eventual treatment outcomes were also discussed and will be the subject of a follow up call. A second workshop, on using stem cells to create neuronal and other brain cells in the laboratory, was held and we will be publishing details of that in the near future.