Living with AT
Our 'Living with AT' leaflet is ideal for families who are new to AT and can be used to explain what living with AT actually means to other family members and friends.
Building Resilience
The AT Society have created a helpful handbook for parents and carers about Resilience.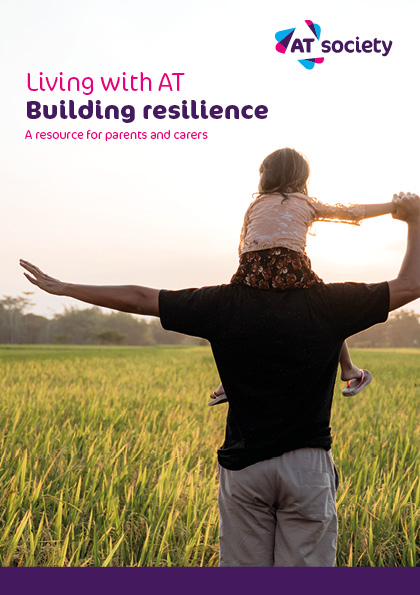 The AT Children's Project have produced a useful handbook for families and carers. Click on the link below to access the handbook, click on the link below to access.
Handbook for Families (A-T Children's Project)